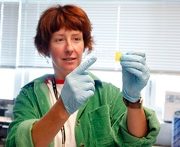 Stephanie A. White, PhD
Stephanie White majored in biopsychology at Connecticut College, then obtained her Ph.D. in neuroscience from Stanford, followed by postdoctoral work at Duke. Throughout, she has used a neuroethological approach to understand how social interactions shape the brain. Her own lab studies songbirds to investigate how the environment influences one's learning and creativity. Recently, humans have entered this comparative framework with collaborative exploration of the speech-related gene, FoxP2, in human and songbird vocal learning.
The White Lab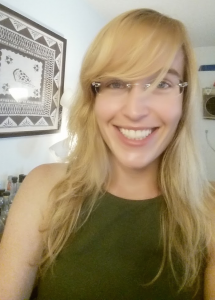 Caitlin M. Aamodt, BS
Caitlin is a graduate student in the Interdepartmental Neuroscience Ph.D Program where she is developing a novel epigenetic therapeutic for treating learned vocal communication deficits. As an undergraduate she worked in the David Sweatt lab at the University of Alabama at Birmingham, earning a B.S. in Neuroscience and a B.A. in Anthropology in 2013. Her science writing has been featured on Knowing Neurons, Aeon, Discover, What is Epigenetics?, Speaking of Research, and others. She can be found online at caitlinaamodt.wordpress.com.
The White Lab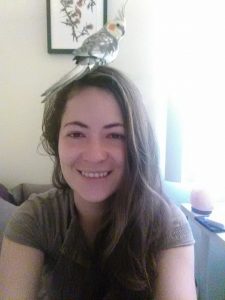 Madza Farias-Virgens, MS
Madza received a master's degree in Anthropology at UC Berkeley under the mentorship of Terry Deacon. She is currently conducting a collaborative project between the Okanoya lab at RIKEN, the Brainard lab at UCSF, the Huerta-Sanchez lab at UC Merced and the White lab. The goal is to investigate the genetic correlates of the evolutionary forces underlying changes in vocal behavior between Bengalese finches and their ancestral species, white backed munias.
The White Lab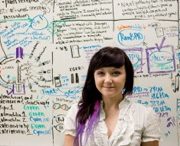 Elizabeth R. Fraley, PhD
Elizabeth recently graduated from the MCIP program, earning her PhD! She is currently finishing up her research and submitting papers for publication. Liz attended Virginia Commonwealth University for her undergraduate degree in Biology and Psychology. Her thesis research explores the role of the reelin signaling pathway in both learned vocalizations (zebra finches), and in innate vocalizations (mice). In humans, deficits in reelin signaling have been linked to autism. Liz is also a trained dancer, and can often be found performing in and around Los Angeles.
The White Lab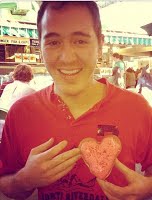 Todd H. Kimball, BS
Todd is student in the Integrative Biology & Physiology Master's program. He received his Bachelor's degree in Biochemistry and Molecular Biology from Wittenberg University. He was a research technician in the Vondriska lab at UCLA where he studied cardiac hypertrophy and failure, as well as the methylome of cardiac patients. He is currently investigating the spatio-temporal landscape of gene expression permissive for vocal learning.
The White Lab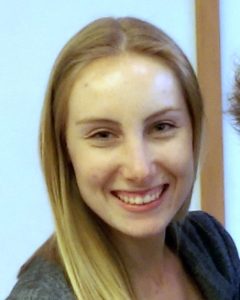 Sara Freda
Sara is majoring in Molecular, Cellular and Developmental Biology and is an I2URP fellow. As part of 'Team Cave', she is examining the effects of FoxP2 over-expression on adult song plasticity.
The White Lab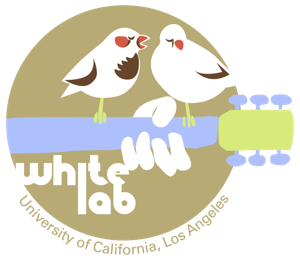 Yunna Gu
Yunna is a pre-medical student working on Area X microcircuitry.
The White Lab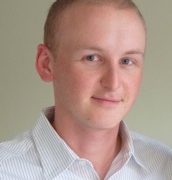 Zachary D. Burkett, PhD
Zach received his Ph.D in the Molecular, Cellular, and Integrative Physiology program. His doctoral dissertation is entitled 'Network-based Insights into Learned Vocalization'. He is currently employed as a Bioninformatician at Bio-Rad in the Bay Area. He spends his time outside of work running long distances in training for his next ultramarathon.
The White Lab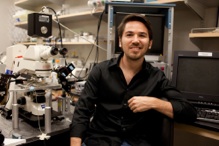 Jonathon B. Heston, PhD
Jon received his Ph.D in the Neuroscience Interdepartmental program. His doctoral dissertation is entitled 'FoxP2 and basal ganglia function in zebra finch vocal motor learning and control'. He is currently a postdoc in the Hnasko lab at UCSD. He spends his time outside of work brewing craft beers along with his wife Emily and their dog Rosie.
The White Lab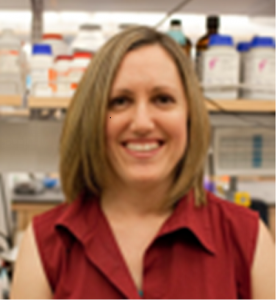 Professor Julie E. Miller, PhD
Julie was a postdoctoral fellow and Research Associate in the lab where she developed the zebra finch as a model system for Parkinson's Disease. She is currently an Assistant Professor at the University of Arizona in the departments of Neurobiology and Speech, Language and Hearing Sciences.
The White Lab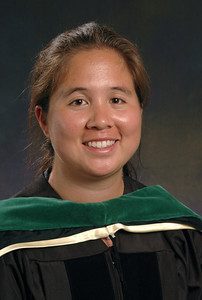 Elizabeth Wong, MS, MD
Elizabeth received her Master's degree Physiological Science in our lab at UCLA. She pioneered experiments on using viruses to specifically transduce Area X neurons.
The White Lab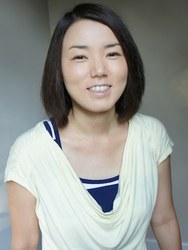 Professor Ikuko Teramitsu Smith
Ikuko was the first student to complete her doctoral degree in the lab earning a PhD in Molecular, Cellular and Integrative Physiology. She demonstrated that FoxP2 is regulated by singing in Area X. She is currently an Assistant Professor at UNC Chapel Hill.
The White Lab
2017
Carolina Fuentes, BS, Chemistry
Idan Kantor, UCLA-BRI Summer Undergraduate Research Experience (BRI-SURE) program, current home: Penn State University
Aneesa Yousefi, BA, English, Biomedical Research Minor
2016
Ava Delu, BS, Neuroscience
Benjamin Schwartz, BS, Neuroscience
2015
Chae Kim, BS, Psychobiology
Yishan Mai, BS, Neuroscience, Biomedical Research Minor
Jennifer Morales, BS, Ecology & Evolutionary Biology
Rustin Safari, Neuroscience
Joseph Simon IV, BS, Neuroscience
2014
Rozi Aulkah, BS, Psychobiology
Mandisa Taqqee, BRI-SURE program
Jingwen Yao, CSST program
2013
Omar Casillas, BS, Molecular, Cellular & Developmental Biology
Debora Lee, BS, Ecology & Evolutionary Biology
Lily Sung, BS, Biophysics
2012
Valentina Lin, Neuroscience
2011
Venus Vakshori, MD, Neuroscience
2010
Dorsa Beroukhim Kay, PhD, Neuroscience
Ryan Dosumu-Johnson, MD, PhD, Neuroscience
Guillermo Millian, Physiological Science
Diana Sanchez, BS, Neuroscience
2009
Jia Liu, PhD, CSST program
Ryan York, PhD, Sociology
2008
Ellen Fitzmorris, BS, Neuroscience
Donald Noble, BS, Neuroscience
Monica Tse, BS, Physiological Science
2007
Linbo Yu, BS, Molecular, Cellular & Developmental Biology
Monika Nguyen, MD, Physiological Science
Justine Chen, BS, Ecology & Evolutionary Biology
Carol's Belsai Montes, BS, Physiological Science
Lizette Flores, BS, Psychobiology
Jasmin Morrison, MD, Psychobiology
2006
Justin Brown, PhD, Neuroscience
Janette Maghtallas, BS, Biopsychology
Bill Luo, MD, Neuroscience
2005
Vivian Lin, BS (Cornell University), summer volunteer
Jerry Lin, BS (Cornell University), summer volunteer
Van Nguyen, PhD, Neuroscience
Christine Lee, MD, Physiological Science
Judy Kim, MD, Molecular, Cellular & Developmental Biology
Linh Bui, BS, Ecology & Evolutionary Biology
2004
Dzenan Lulic, MD, Physiological Science
Marc Uemura, MD, Physiological Science
Sandra Rodriguez, RN, Bridge Program
Joan Ong, BS, Physiological Science
2003
Nadia Altaf, MA, Physiological Science
Former High School Students
2016-17
Erin Krantz
Dustin Morris
2012-14
Petra Grutzik
2001
Laura Vician-Taylor, MS